Nobody said serving the nation was easy, and it can be an especially tough time for couples who embark on this 2-year journey together. Girls are either headed to university or venturing into the working world, while guys don't have much say in what they get to do and will have their priorities chosen for them. It's hard to strike a balance and compromise in a situation you have so little control over and more often than not this will be the reason for the flame of young love to be snuffed out.
One such story, is about a couple, let's call them Ben and Jess. They were together 2 years before he went for his National Service. They had met while studying in the same polytechnic and had hit it off immediately. They spent most of their time together, from studying with each other after school to going out on the weekends, they even worked at the same job! Ben and Jess were inseparable.
This carried on for the duration of their studies and their subsequent overseas trip together which is often seen as a rite of passage for young Singaporean couples. Everything seemed fine and dandy, but as we all know, all good things come to an end.
Ben enlisted into BMT and was eventually posted to a stay-in unit as a guardsman. This put great strain on their relationship as he had many outfields to attend, and couldn't see her often. They met once a week on Saturdays, as Sundays were book-in days and he had to spend time with his family and friends as well.
This meant that Jess was spending more time with her university friends. Unlike Ben, who was surrounded by guys on a day to day basis, his girlfriend, had a bevy of eligible bachelors around her. This obviously did not bode well with Ben's confidence and fueled his insecurities. He also felt unsure about his plans and future, unlike the guys who were in university who seemed much more stable, and had an idea of what they wanted to do with their lives.
Things seemed bleak until the couple decided to sit down and talk about the issues each of them faced and their respective insecurities. They came to the conclusion that they both wanted the same thing- to stick together through this rough patch and vow to make things work in their relationship. They knew it was going to be an uphill battle but they felt it was worth it.
Here is some advice that they would like to share with young couples who want their relationship to make it through National Service.
1) Communication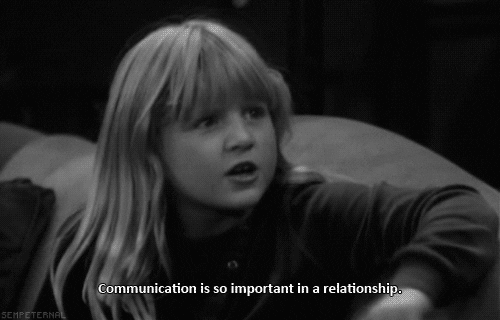 Communication is very important in a relationship, whether you are a couple that is going through national service together or not. Communication does not just mean just talking about what's happening in each other's lives, it also means telling each other about your feelings, and insecurities.
Guys sometimes don't want to open up about their feelings and are afraid to be seen as weak, but actually, girls really appreciate when you are brave enough to open up to them and tell them what's on your mind. Good communication also reduces misunderstandings.
2) Trust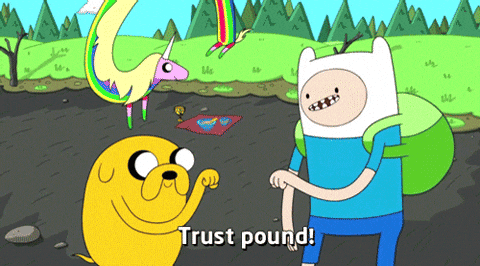 Trust is a two-way street, and it is the cornerstone of a healthy and happy relationship. This applies more when the couple is apart because of national service. Insecurities will be at an all-time high for the both of you.
Guys might be afraid that other men might be flirting with their girlfriend in school and there's nothing they can do about it because they're stuck in camp. Girls, on the other hand, might feel that their other half might be talking to another woman as well because he's always so busy and uncontactable.
At the end of the day, you can't control what each other are doing, and it just boils down to if you trust each other enough to believe that they wouldn't do things behind your back. I mean, as the saying goes – if you love her, let her go. If she comes back, then she's yours forever.
3) Be flexible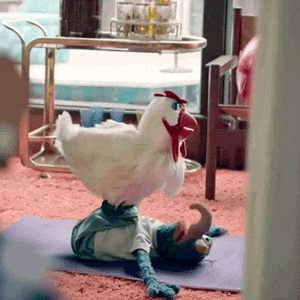 Both parties need to understand that it's not easy, and they need to empathise with each other. Duties are a norm for servicemen in the army, and there is no way to get out of them. These duties can come out of the blue and flush a well-planned weekend down the drain. It's not a guys fault that your time spent together is much shorter than in the past, so girls need to be empathetic too, in order for the relationship to work.
Perhaps going for a date closer to his place is a better option so that its easier for him to head home and rest after? It is also harder for him to plan dates during National service, so girls might have to bear the brunt of the date planning. Think of it as – He's Carrying more weight inside while she carries more weight outside!
4) Stop comparing yourselves to other couples
The difficulties you are facing in your relationship might not be reflected by others, but what needs to be understood is that every couple has their own problems and misunderstandings. Behind the facade, their issues might even be worse than yours.
However, they are braving through it with a smile, so why can't you? Focus on your own relationship because during this rough patch, you need to be there for each other more than ever. The grass might always seem greener on the other side but in reality, the grass is greener where you water it.
5) Compromise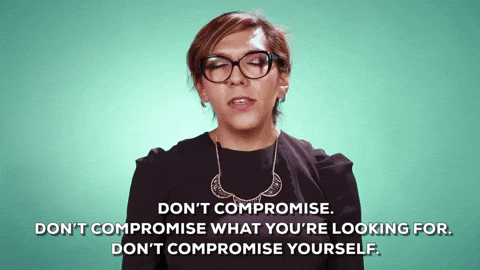 Both sides of the relationship will not always be able to come through on promises or dates plans, because of reasons beyond any of your control, and that's okay. Sometimes sacrifices need to be made in relationships, and that's even more apparent in the context of the army.
Both of you are trying your best and sometimes, you just need to have a sit-down session to talk through your issues and try to find a way to work something out with each other. It's the healthiest way of coming to an agreement, and understanding where the other party is coming from.
In conclusion, national service is a tough period for any couple, but it's a time where you must be stronger than ever and rise to the occasion. You need each other's support and commitment to be a pillar to get you through the 2 years. Before you know it, it will be over and you will be reminiscing the past, and you will realise that it was never that bad at all.