Sometimes you just want a quick getaway from the hustle and bustle of the city with your other half. What better way to make that escape then heading across the causeway so that you can enjoy the abundance of lush greenery and vintage vibes? Here are 8 of the best getaway location in Malaysia to check out!
1) Villa Samadhi, Kuala Lumpur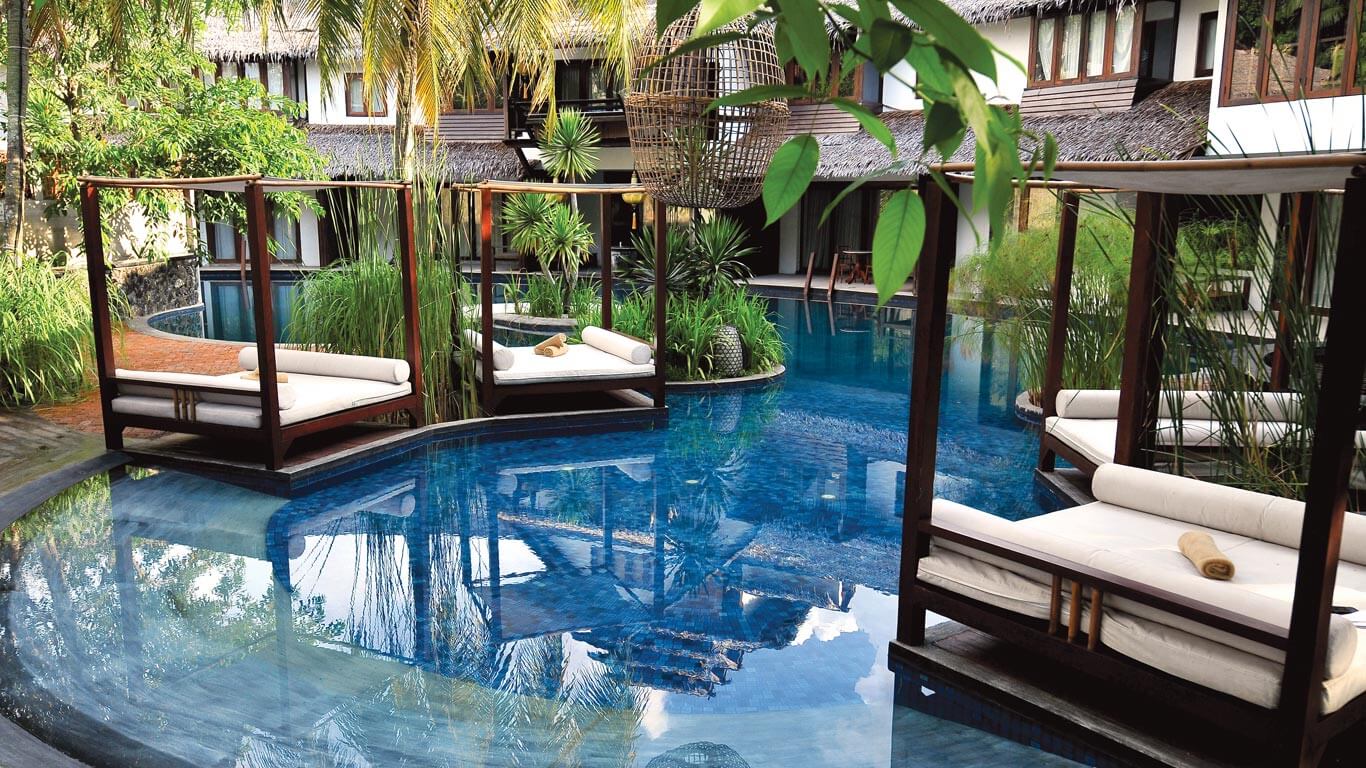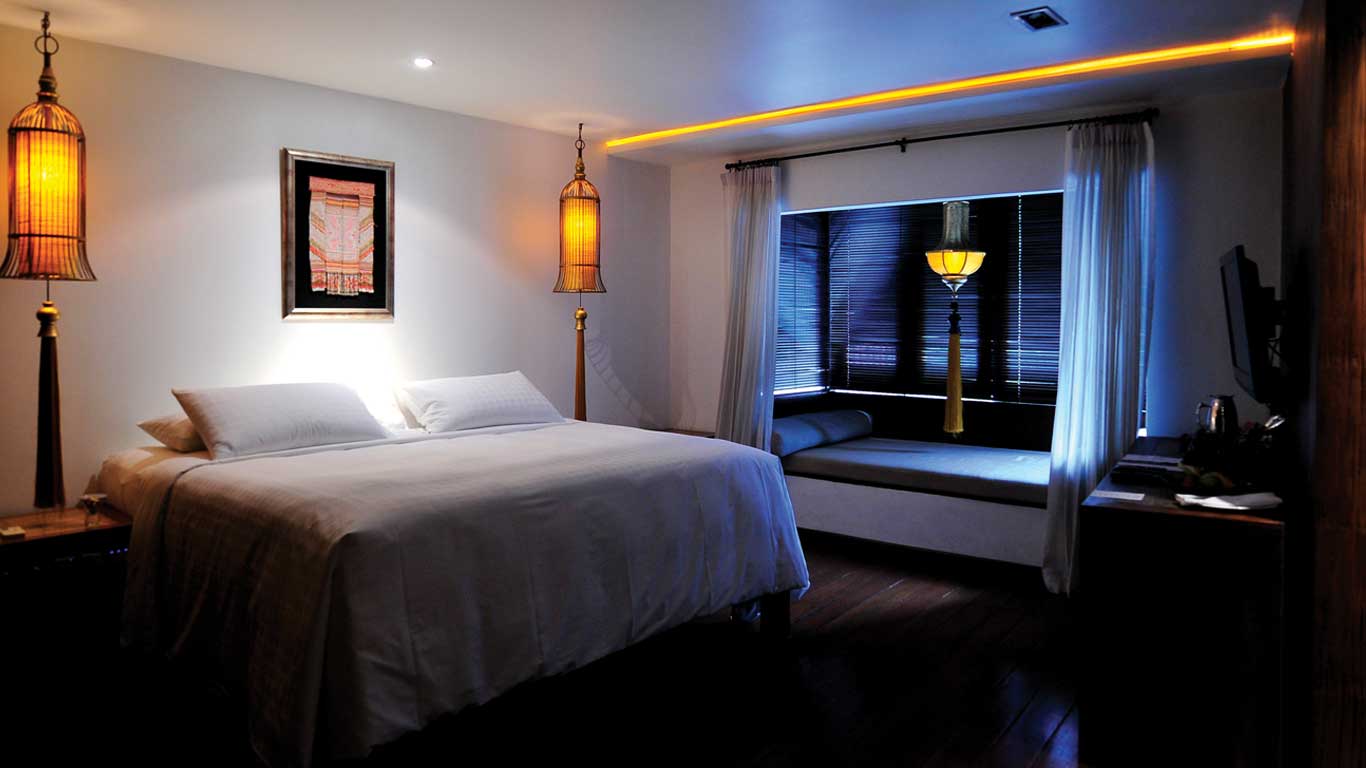 Villa Samadhi is a luxurious Asian-inspired retreat with a free-form swimming pool taking centre-stage at the entrance way. Situated right smack in the middle of Kuala Lumpur, it is the perfect getaway for couples who want to take a short retreat and also get some shopping done while they're at it. If you settle for the loft, you will have your own private plunge pool overlooking Kuala Lumpur's skyline as well as your own veranda to unwind.
Address: 8, Jalan Madge, Taman U Thant, 55000 Kuala Lumpur, Wilayah Persekutuan Kuala Lumpur, Malaysia
Rates: From S$274 per night
Website: https://www.villasamadhi.com.my/
2) The Danna, Langkawi
The Danna Langkawi is a 5-star luxury hotel which is surrounded by sandy beaches. It has colonial-era decor, with a hint of Mediterranean vibes. The hotel has a wide selection of spa packages to choose from for you and your significant other to revel in. Rooms have polished timber floors, handcrafted bamboo shoot carpets, and custom-made antique woodwork. The room's private balconies also offer an unadulterated view of the rainforest and ocean.
Address: Pantai Kok, 07000 Langkawi, Kedah, Malaysia
Rates: From S$363 per night
Website: https://www.thedanna.com/en
3) Bunga Raya Island Resort & Spa, Sabah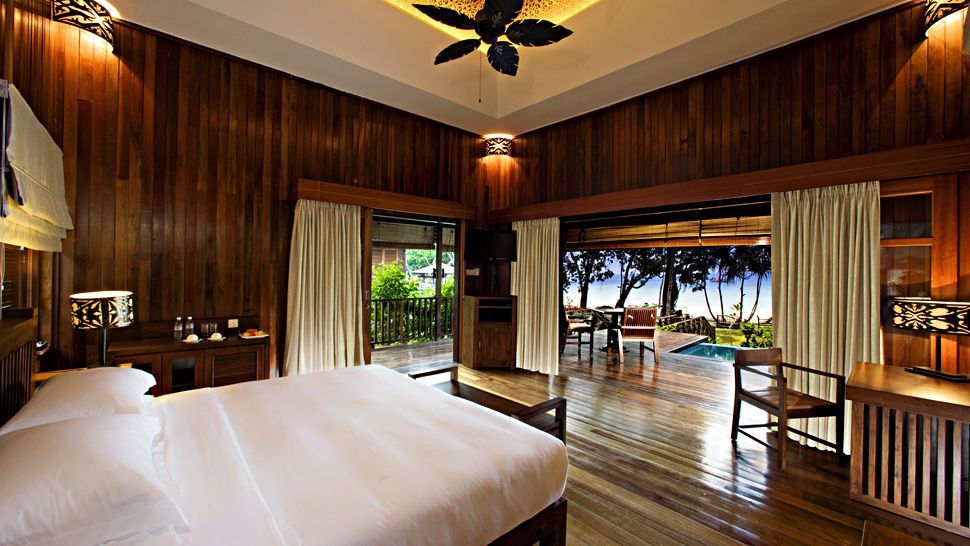 Each of their 48 private villas is named after one of the many species of Hibiscus flowers seen around the region. With the theme of traditional Bornean architecture, guests will be treated to stunning views of the beachfront, lushly vegetated landscape and even the South China Sea! It is the perfect place to relax and sample the local and regional cuisine. Their villas also come with a private pool for you to relax and unwind.
Address: Polish Bay, Gaya Island, Tunku Abdul Rahman Park, Kota Kinabalu, Malaysia
Rates: From S$463 per night
Website: http://echoresorts.com/bungaraya/
4) Tanjong Jara Resort, Dungun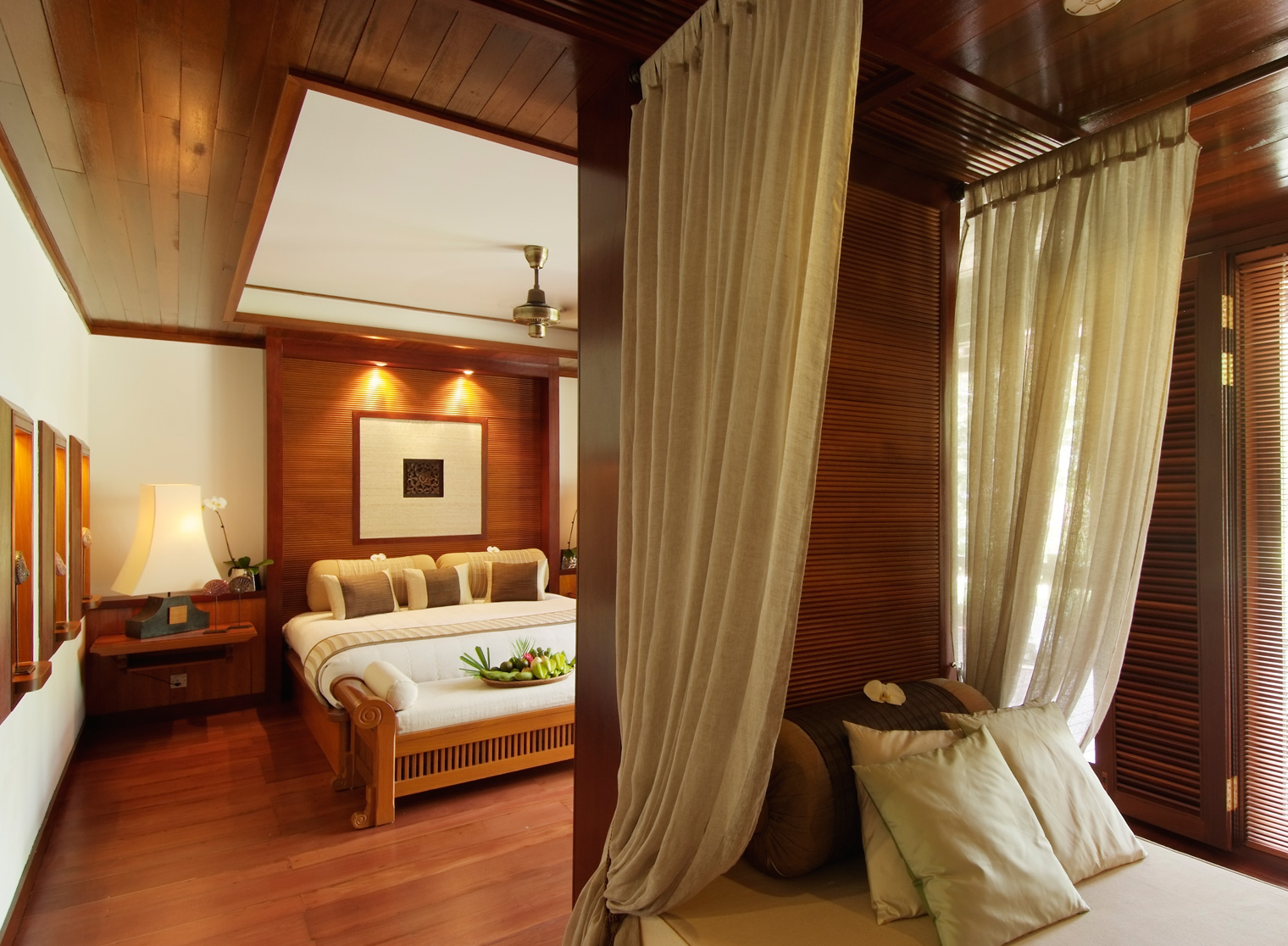 This retreat is inspired by Malay palaces in the 17th century. It also encompasses outdoor pools and an award-winning spa. Rooms at this resort feature spacious layouts, fitted with wooden flooring, and a view of the sea. This resort will give you a genuine taste of the region's heritage, with its authentic architecture and attitude.
Address: Batu 8, Off Jalan Dungun, 23000 Kuala Dungun, Terengganu, Malaysia
Rates: From S$282 per night
Website: http://www.tanjongjararesort.com/index.html
5) Pangkor Laut Resort, Perak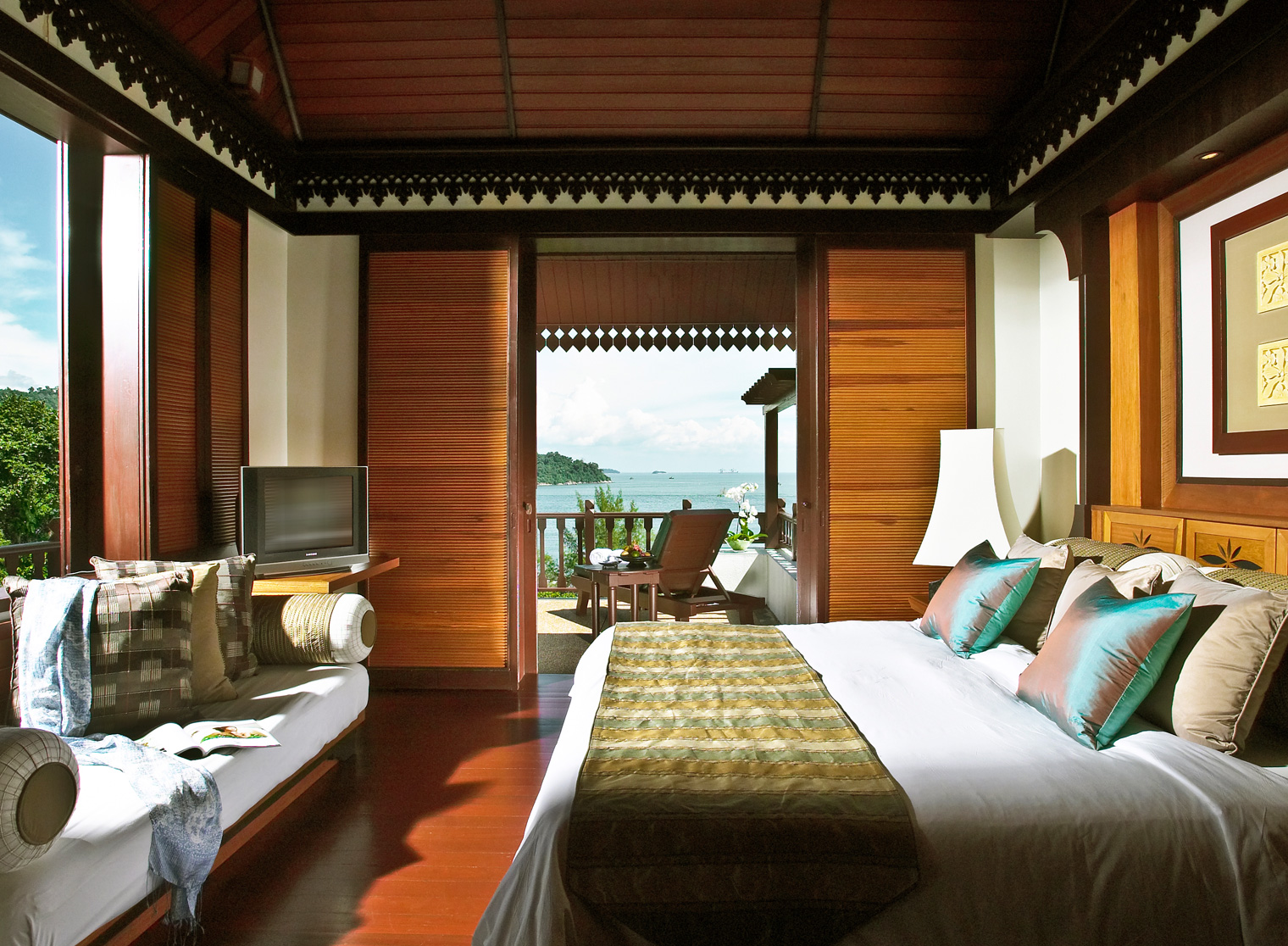 Nestled in a rainforest on an ancient island, lies Pangkor Laut Resort. This resort will put you right in the middle of nature. Some of their suites stand on stilts overlooking the sea as well. It also has a balcony for sunbathing, a spacious bathroom with a view of the sea and a lovely lounge for relaxation.
Address: Pangkor Laut Island, 32200 Lumut, Perak, Malaysia
Rates: From S$414 per night
Website: http://www.pangkorlautresort.com/
6) Philea Resorts & Spa, Melaka
In the midst of waterfalls and lush greenery, this is the perfect resort to slow time down and unwind. With its rustic disposition and antique furniture, it will feel as if you went back in time, and left all your problems behind. This luxury accommodation will have you feeling homely, even while on holiday.
Address: Lot 2940, Jalan Ayer Keroh, Off Jalan Plaza Tol, Ayer Keroh, 75450 Melaka, Malaysia
Rates: From S$142 per night
Website: https://www.phileahotel.com.my/
7) Eastern and Oriental Hotel, Penang
This hotel, known affectionately as `The E&O' to generations of travellers has stood as a testament to the elegance of the British colonial era. Here, you will enjoy the great sea views during the day and will have access to a variety of different clubs nearby at night.
Address: 10, Lebuh Farquhar, George Town, 10200 George Town, Pulau Pinang, Malaysia
Rates: From S$197 per night
Website: http://www.eohotels.com/main.php
8) Grand Lexis, Port Dickson
This getaway resort is a sanctuary offering unparalleled surroundings and views. You will have a private pool amidst landscaped gardens in your own room. It boasts exclusivity and mystical charms within its ecological surroundings.
Address: Batu 2, Jalan Seremban, 71000 Port Dickson, Negeri Sembilan, Malaysia
Rates: From S$151 per night
Website: https://www.grandlexispd.com/en/
I hope this list gives you new insight into the incredible getaways available to you just across the causeway, that you can head to on your next holiday with your significant other.